LONDON, August 13, 2018/PRNewswire/ –The companies are joining forces to reshape the business model of online brokerages
Non-Zero has announced that the company has signed a partnership deal with none other but Centroid Solutions, an award-winning risk management software provider. As the quest to navigate the retail foreign exchange and CFDs brokerage industry onto a sustainable path unfolds, the partnership is unveiling a strong base for the company's mission to reshape the brokerage industry.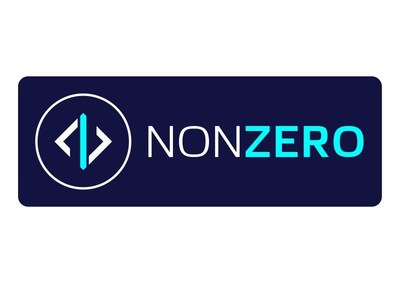 (Logo: https://mma.prnewswire.com/media/717967/Non_Zero_Logo.jpg )
Non-Zero has been actively developing its unique approach towards redistributing a brokerage's income from warehousing risk back to clients. The business model based on proprietary algorithms is set to disrupt the traditional approach of the retail brokerage industry towards generating revenues. By redistributing a portion of their b-book income back to clients, brokers participating within Non-Zero's ecosystem are set to attract more loyal customers' toothier brands.
Centroid Solutions has been delivering tailored solutions to foreign exchange and CFDs brokers including risk management software, a regulatory reporting solution and a bridge product. By employing its state of the art automated risk management products, Centroid Solutions will provide Non-Zero with the necessary inputs to fairly redistribute the revenue generated within a B-book trading environment.
The long-term profitability of a brokerage's operation is at the core of the mission of Centroid Solutions. The merging of the interests of clients and brokers has turned the partnership into the perfect fit for Non-Zero's mission to put the business model of retail brokers on a sustainable path for the long-haul. The data which Centroid Solutions is collecting from its Centroid 24 risk management suite is supporting brokers to optimise their profitability on both A-book and B-book models of operation. This valuable set of information will be used in Non-Zero's software suite to enable a fair redistribution of a brokerage's income with its clients.
Commenting on the announcement, the CEO of Non-Zero Hadi Kabalan stated: "Our partnership with Centroid Solutions reaffirms our goal to build a team of valuable experts with significant brokerage industry experience. Revolutionising the retail brokerage industry is our top priority and Centroid Solutions has demonstrated with its product base their commitment to provide us with all the necessary data to realise our vision."
The Founder of Centroid Solutions, Ziad Aboujeb, shared: "Improving a broker's profitability has been at the core of our mission at Centroid. With our new partnership with Non-Zero we are embarking on a mission to closely align the end-goals of retail clients and their brokers. By employing a set of proprietary algorithms we are solving a key conflict of interest between both parties."
About Non-Zero: Non-Zero (http://www.non-zero.io) is an Ethereum-based platform redefining the broker-client relationship in the retail financial markets industry. Non-Zero is advised by 180 Digital Assets (http://www.180digitalassets.com), part of the 180 Capital group (http://www.180cap.com).
About Centroid Solutions: Centroid Solutions (http://www.centroidsol.com) is a subsidiary of 180 Capital (http://www.180cap.com) and a technology provider that combines sophisticated risk-management solutions, real-time analytics, business & regulatory reporting solutions, and advanced connectivity, supported by wide-ranging industry knowledge. The firm's extensive offering empowers FX brokers to achieve a better overall performance.
Source: Non-Zero